Home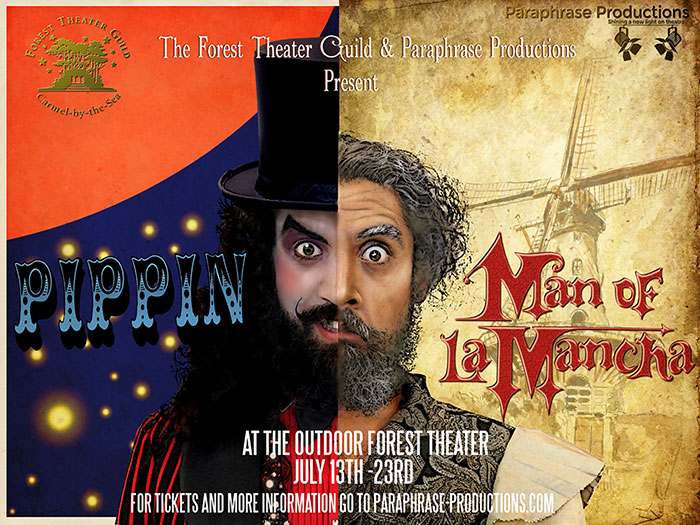 Buy tickets for "Pippin" presented by The Forest Theatre Guild and Paraphrase Productions
Buy tickets for "Man of LaMancha" presented by The Forest Theatre Guild and Paraphrase Productions
---
---
---
Buy tickets for Films in the Forest – The Money Pit
JOIN US For The Money Pit Tuesday July 18 at sunset!
Thank you Blue Adobe and Charles Schwab for sponsoring this fun filled adventure in home improvement film! A con man sells a fixer-upper to a young city couple, whose hopes and relationship collapse when they realize that their dream home needs more demolition than renovation. Directed by Richard Benjamin. 1986
Cast includes Tom Hanks, Shelley Long, Philip Bosco, Aleksandr Godunov, Maureen Stapleton. Click on the link above for Brown Paper Tickets up until around 3 pm. Tickets will also be available at the gate until sold out. Rated PG, Runs 91 min
Please arrive in time to park offsite and walk in if you are physically able…parking is limited and we'd like to make sure that our elderly and disabled guests can also join us for this fun family event. Front parking lot, although not marked, is reserved for disabled placard showing vehicles and on duty officers…loading and unloading near top of driveway is available.
---
Buy tickets for Films in the Forest – The Pagemaster
WEDNESDAY July 19, 2017 right around 8:15 we'll get started depending on lighting. Tickets available in advance or at the gate. Join us with for a trip thru literature for the fun of it as a cowardly boy who buries himself in accident statistics enters a library to escape a storm only to be transformed into an animated illustration by the Pagemaster. He has to work through obstacles from classic books to return to real life. The Pagemaster, keeper of the books and guardian of the written word, sends a timid young boy on an animated adventure through the library, where the greatest stories of all time come to life. Directed by J. Johnston, writen by David Kirschner and David Casci. Cast includes Macaulay Culkin, Christopher Lloyd, Whoopi Goldberg, Patrick Stewart
75 min, 1994, rated PG
---
---
We now have a way for you to make a secure online contribution :
Working with paypal, we have made it easy and secure for you to make one time or recurring contribution to support our programs and productions. Please see our membership page … the last button is our temporary location for this donation station. Thank you so much for your continuing support throughout the past, during the closure and now. We are all looking forward to a fabulous summer at the theater with a world premiere of a local playwrights work "Pirate Booty" and featuring phenomenal award winning shows like "Big-The Musical" with local directing legend Walt deFaria, "Pippin" and "Man of La Mancha" in collaboration with Paraphrase Productions, Films in the Forests and some fantastic special events in Carmel and around the peninsula!
---
---